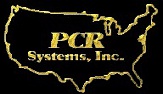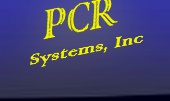 FOCUSED is the best word to describe PCR Systems. Our entire organization shares an unwavering commitment to quality service, quality support and quality people. Our reputation for providing only the best service is a result of a unique service philosophy. Service: It's what we do and who we are. Service is our Focus!

A little about PCR Systems.....

We provide the highest quality service and staffing through our PCR professionals because "Our People Make the Difference." Why not choose an independent company that specializes in full systems service and support. You can trust PCR Systems because we are:

PCR Systems, Inc
1430 Joh Avenue
Suite F
Baltimore, Md 21227
Local 410-646-0400
Toll Free 800-788-7271
Fax 410-644-7773

* An established service provider with 30 years experience.

For information or comments regarding our website, please contact our webmaster at webmaster@pcrsystems.com

© 2011 PCR Systems, Inc. All rights reserved

* Just the right size. Large enough to offer you the best price and

not too large to provide you with personalized service.

* Committed to providing service satisfaction or your money back!

That's what TeamPCR and "The Art of Customer Satisfaction" are all about. We are committed to providing you with the best, most cost effective services available.

PCR Systems' history reaches back to Personal Computer Repair in 1980. Today, PCR is made up of people with High Level Degrees of IT Support Services...all driven by only one product - Customer Satisfaction. PCR Systems' President & CEO, Rich Zielinski has focussed the company to be one of the largest independent service providers to the Health Care Community, as well as Commercial Blue Chip Firms throughout the Midatlantic market.
Knowing that nothing stays the same, PCR Systems' multi-vendor support product portfolio has expanded over the past 30 years to ensure that the highest Value-In-Use is enjoyed by all of our clients across the board. Our clients IT requirements are as diverse as it gets, from the simplest stand alone equipment to complex and multiplatform environments. This diversity requires us to have complex, enterprise-wide capabilities. Because of these capabilities, and our unwavering commitment to one product - Customer Satisfaction - many of todays clients are the same ones we've had for decades. Some of the names and many of the requirements have changed, but not your PCR Team. Whatever the IT Service and Support needs you may have, you can be sure that PCR Systems is uniquely qualified as a Staff Owned company to be there for you.